[picture] suspension type feeding machine is characteristic of plastic machine spiral feeding how come is what
Suspension type Feeding machine Is the characteristics of plastic machine spiral feeding to what? Today rotary Tablet machine The price to introduce to you is this, we hope that through this introduction, of suspension type feeding machine is how to other aspects of a certain understanding and the understanding, here follow Changzhou WangQun medicinal Machinery Co. Ltd. with the view of experts related to a brief introduction.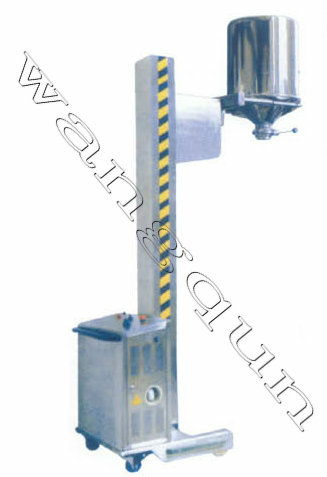 Suspension type feeding machine:
This machine is advanced products in China in 1986 the introduction of Japan's Toshiba Co, the factory operation, but also the poor have. According to engineering and technical personnel, improved on the basis of the original. By using the manufacturer identification, is currently the most advanced ideal feeding equipment.
This machine adopts steel structure welding, thermal contact parts adopt heat resistant steel (1Cr18ni9ti) to promote the principle of arc, push and feeding. Its characteristic is closed, no dust, reduce energy consumption, improve the air clarity workshop. The hanging in the fixed frame, does not occupy the area of plant feeding, suspension type feeding machine is located in the power system how to feed machine frame.
You may want to know : [Photo] spiral feeding machine stainless steel feeding machine
The characteristics of the plastic spiral feeding machine has the following 3 points:
1, the installation is convenient, and can move, such as multi mixer using the same material, only one machine at the same time for a plurality of mixing machine feeding, avoid manual feeding trouble, make the feeding work safer, more time and more effort.
2, reasonable design, convenient operation and maintenance, compared with vacuum feeding machine, can always clean up the filter troubles.
3, this machine is suitable for a wide range, what are the characteristics of powder, plastic particles, powder mixture can be broken on the hanging plastic spiral feeding machine can, can also be used in medicine, in the process of chemical production.
If TSG series mobile lifting feeder The manufacturer for this "suspension type feeding machine is characteristic of plastic machine spiral feeding to what is" to help you, hope to collections, if what is insufficient, also hope you can give us that, let us have more progress.
The keywords: The use of advanced suspension feeding manufacturers