[graphic] GZT vibrating feeder plastic spiral feeding machine
A lot of people for our mobile promotion Feeding machine So, there have been some understanding, but also to introduce too Tablet machine Today, Xiao Bian will introduce "GZT vibrating feeder plastic spiral feeding machine", the hope can help to you.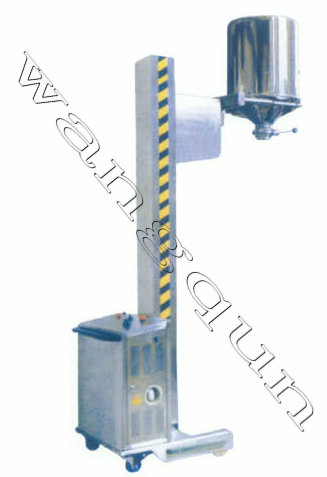 GZT working principle and structural characteristics of vibrating feeder:
The GZT type vibration motor vibration feeder, vibrating feeder for the series before corade crushing material, at the same time as the bar screen surface, and can get rid of the dirt and other fine materials, pre screening function, can improve the crushing ability, this series of vibrating feeding machine of new type vibration motor or vibration exciter the vibration of frame type ring groove rivet, manganese steel guard plate and bar, firm structure, high strength, impact resistance, abrasion resistance GZT, GZT vibration feeder, convenient use and maintenance.
technical parameter
Type Model maximum feed size (mm) Max Feed Size (t/h) processing capacity of Capacity motor power Motor Power (kw) Installation Slope bar angle (DEG) double amplitude Double Amplitude (mm) Weight weight (kg) GZT-072445030-802 * 1.5104-62936GZT-093256080-1502 * 2.4104-63359GZT-094056080-1802 * 3.2104-63608GZT-1148600150-3002 * 5.5104-64808GZT-1256800180-4002 * 7.5104-65994GZT-15601000400-6002 * 13104-69896
Recommend you to read this article: [principle] the essence of work principle of automatic feeding machine spiral feeding machine
The characteristics of the plastic spiral feeding machine has the following 3 points:
1, the installation is convenient, and can move, such as multi mixer using the same material, only one machine at the same time for a plurality of mixing machine feeding, avoid manual feeding trouble, make the feeding work safer, more time and more effort.
2, reasonable design, convenient operation and maintenance, compared with vacuum feeding machine, vibration can always clean up the filter out of plastic spiral feeding machine.
3, this machine is suitable for a wide range, can be powder, plastic pellets, powder mixture and broken material, can also be used in medicine, in the process of chemical production.
GZT vibration feeder plastic spiral feeding machine "and other articles Mobile lifting feeder Give you some help, we will elaborate more about GZT in the subsequent vibration feeder, if you do not want to miss our website!
The keywords: GZT vibration motor convenient charging