[what] multi machine structure characteristics of blanket type feeding vibration feeder has the advantages of GZT
Rotary Tablet machine The price of mobile company is a professional promotion Feeding machine Rotary tablet machine, price of company, today we will bring you the expert "what" has the advantages of machine structure characteristics of blanket type feeding GZT vibration feeder, we hope that through the introduction of GZT vibration feeder allows you to structure problems have a more in-depth understanding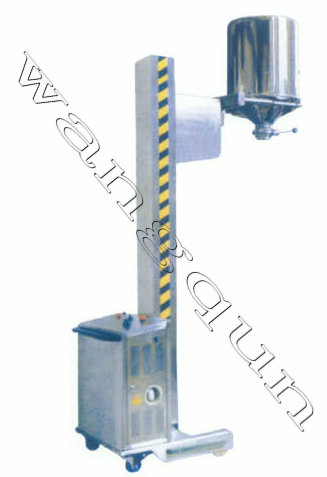 GZT working principle and structural characteristics of vibrating feeder:
The GZT type vibration motor vibration feeder, vibrating feeder for the series before corade crushing material, at the same time as the bar screen surface, and can get rid of the dirt and other fine materials, pre screening function, can improve the crushing ability, this series of vibrating feeding machine of new type vibration motor or vibration exciter the vibration of frame type ring groove rivet, manganese steel guard plate and bar, firm structure, high strength, impact resistance, abrasion resistance GZT, the structural characteristics of GZT vibration feeder is convenient to use and maintenance.
technical parameter
Type Model maximum feed size (mm) Max Feed Size (t/h) processing capacity of Capacity motor power Motor Power (kw) Installation Slope bar angle (DEG) double amplitude Double Amplitude (mm) Weight weight (kg) GZT-072445030-802 * 1.5104-62936GZT-093256080-1502 * 2.4104-63359GZT-094056080-1802 * 3.2104-63608GZT-1148600150-3002 * 5.5104-64808GZT-1256800180-4002 * 7.5104-65994GZT-15601000400-6002 * 13104-69896
Welcome you to read : [Photo] machine performance of LXA146 feed ZSW vibration feeding machine for which industries
Blanket type feeding machine, feeding material has a smooth, homogeneous material layer melting quality, energy saving, no leakage bin and other functions,
The biggest advantage of blanket type feeding machine is pushing nozzle is made of heat-resistant steel casting surface and (1Cr18Ni9Ti), which lifted the water cooling structure, to extend the life of feeding mouth, reducing the amount of maintenance to improve work efficiency, increase the economic benefit of the unit.
The above advantages of the structural features of the machine blanket feeding GZT vibrating feeder of which described the content is about the GZT vibration feeder structure, we read the article, if you understand Mobile lifting feeder Rotary press, price and more interested, please click our news list view.
The keywords: GZT vibration feeding structure of motor